Punta de Mita Restaurants
At W Punta de Mita, we believe that food is more than just fuel. It should be transformative, appealing not just to your taste buds, but to all of your senses. As such, we take our food very seriously. Transport yourself to the streets of Southeast Asia on an unforgettable culinary journey at Spice Market, or try your hand at making your own mole at Venazu Restaurant. Learn more about our Punta de Mita restaurants – we look forward to dazzling you.
Spice Market Restaurant
Born in New York and with outposts in Doha and London, Spice Market proudly brings its innovative Southeast Asian cuisine here to W Punta de Mita. Our signature restaurant is a love letter of sorts to the simple yet sumptuous street fare of Thailand, Vietnam, and Malaysia, inspired by Jean-Georges Vongerichten's experiences there. Food is served family-style, with plates arriving continuously throughout the meal and placed at the center of the table for everyone to share. Feast on dishes like chicken samosas with cilantro-infused yogurt, a vinegar-infused pork vindaloo, and halibut cha ca la, bursting with regional flavors. Stop by the bar for an expertly crafted cocktail, or host a get-together at one of our communal tables.
Venazú Restaurant
Our all-day restaurant encourages interaction, with an open kitchen, live cooking stations, and an exciting make-your-own-meal area. Wake up to a bountiful breakfast buffet, with a fresh jugo verde bar, tropical fruit, and fluffy omelets, cooked to order in front of you.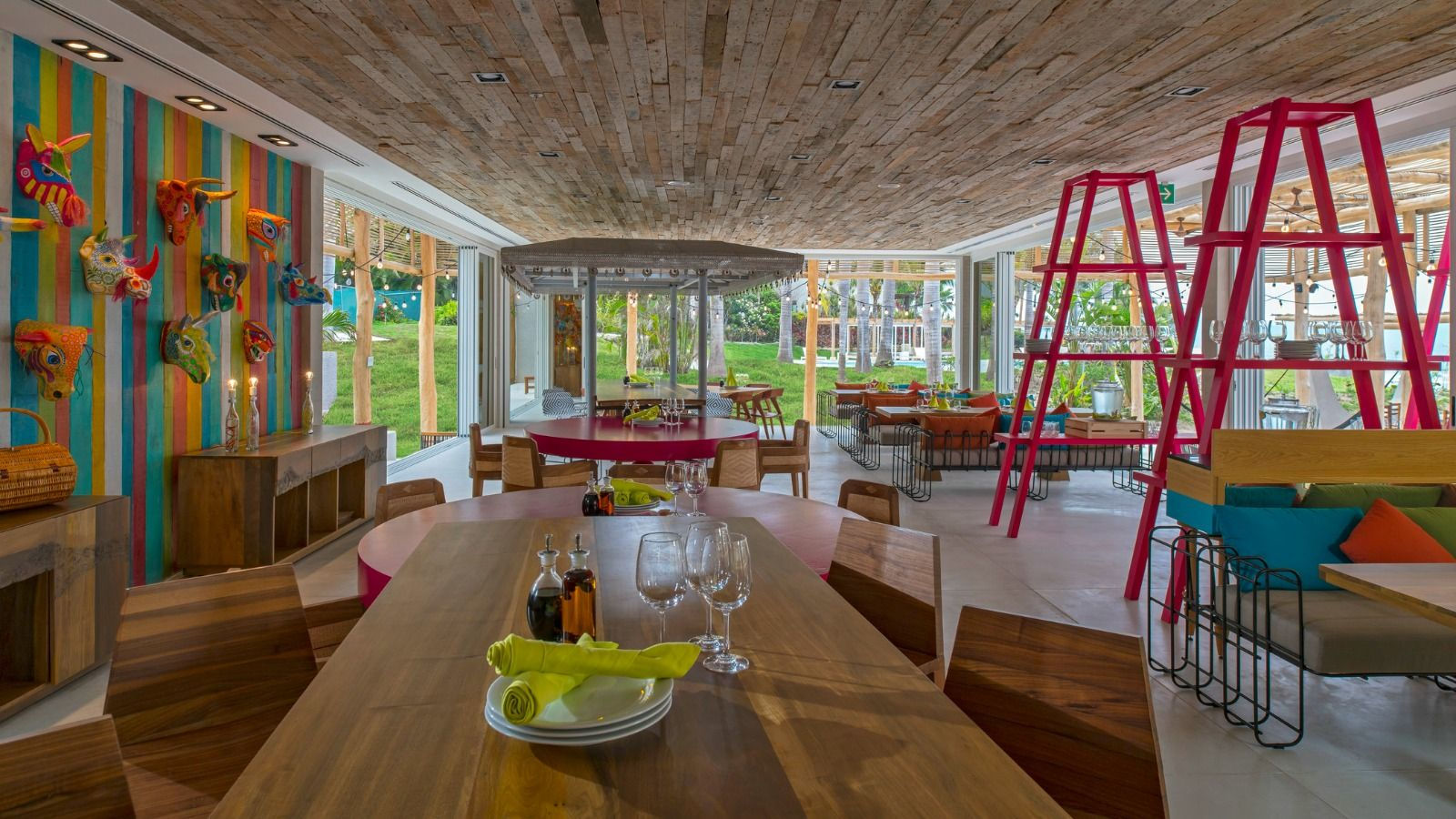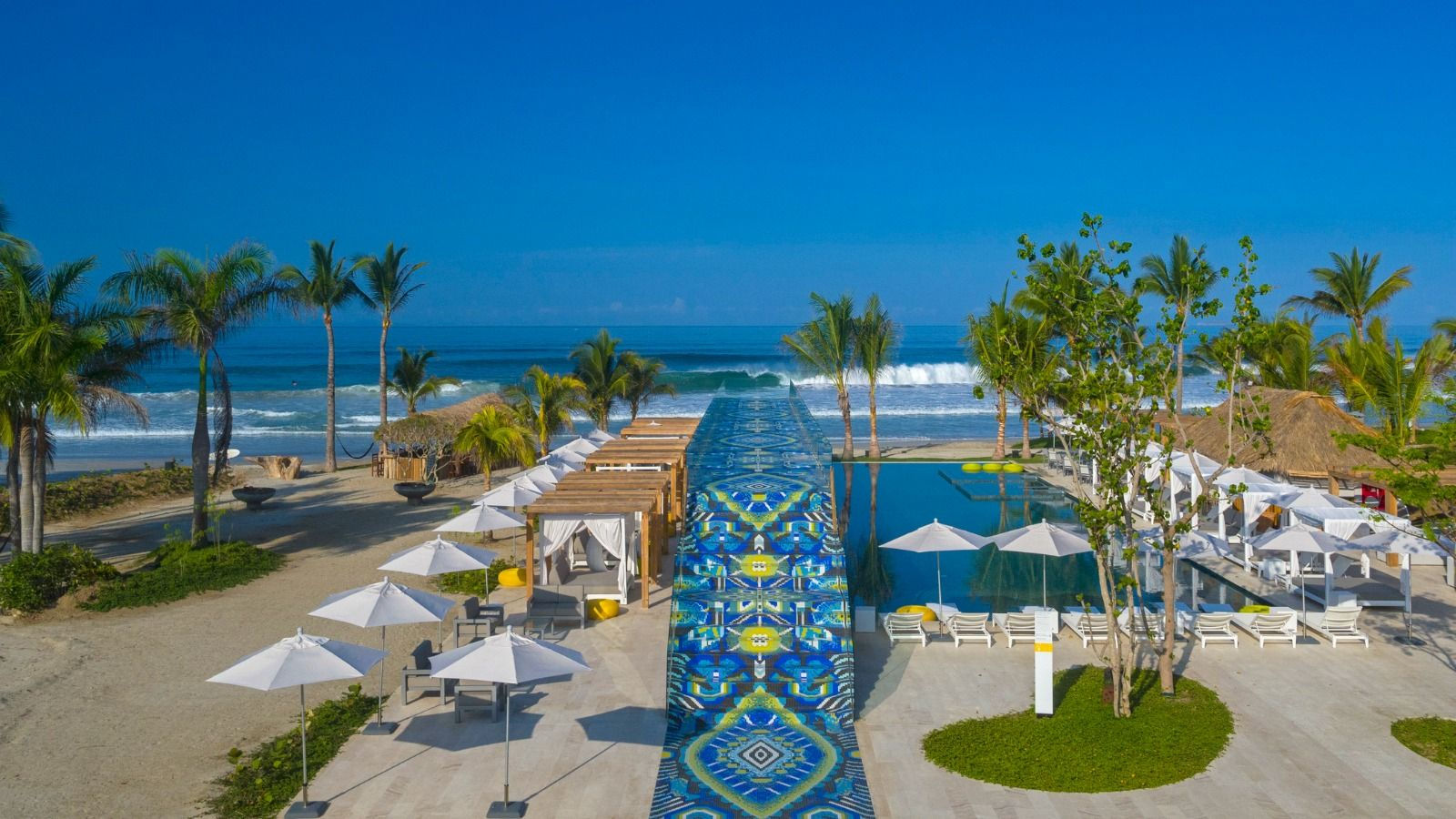 WET® Deck
Flavorful ceviche and an open grill with tacos and other casual snacks are on the menu at WET Deck's poolside restaurant. Quench your thirst with one of our famous mojitos, or sample our adult ice cream, made with alcohol infusions.
Chevicheria
At Chevicheria, signature ceviche and craft beers are served from a converted 1950s Chevrolet 3800 truck. Vibrant Latin American recipes blend citrus and raw fish or seafood seasoned together.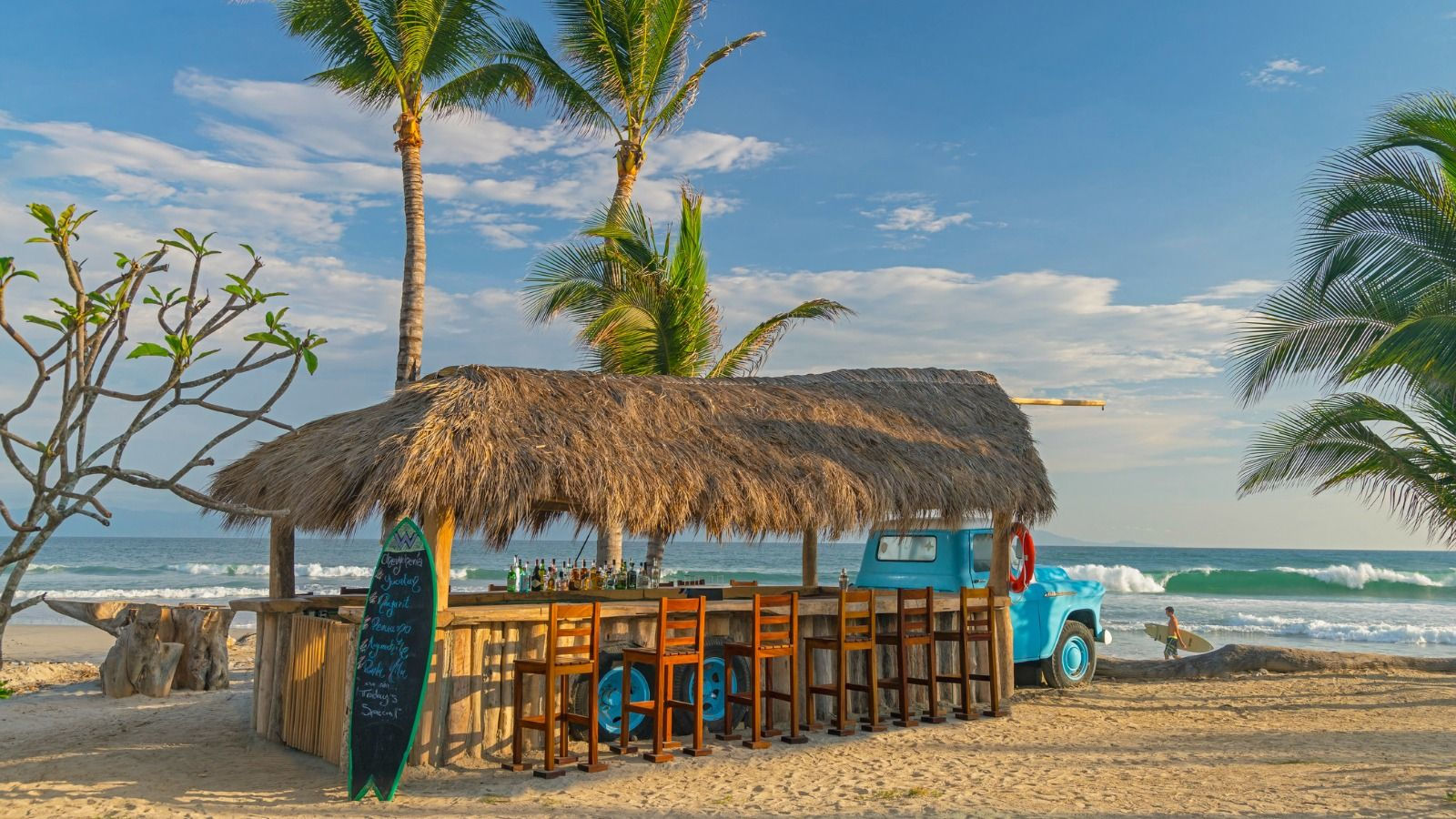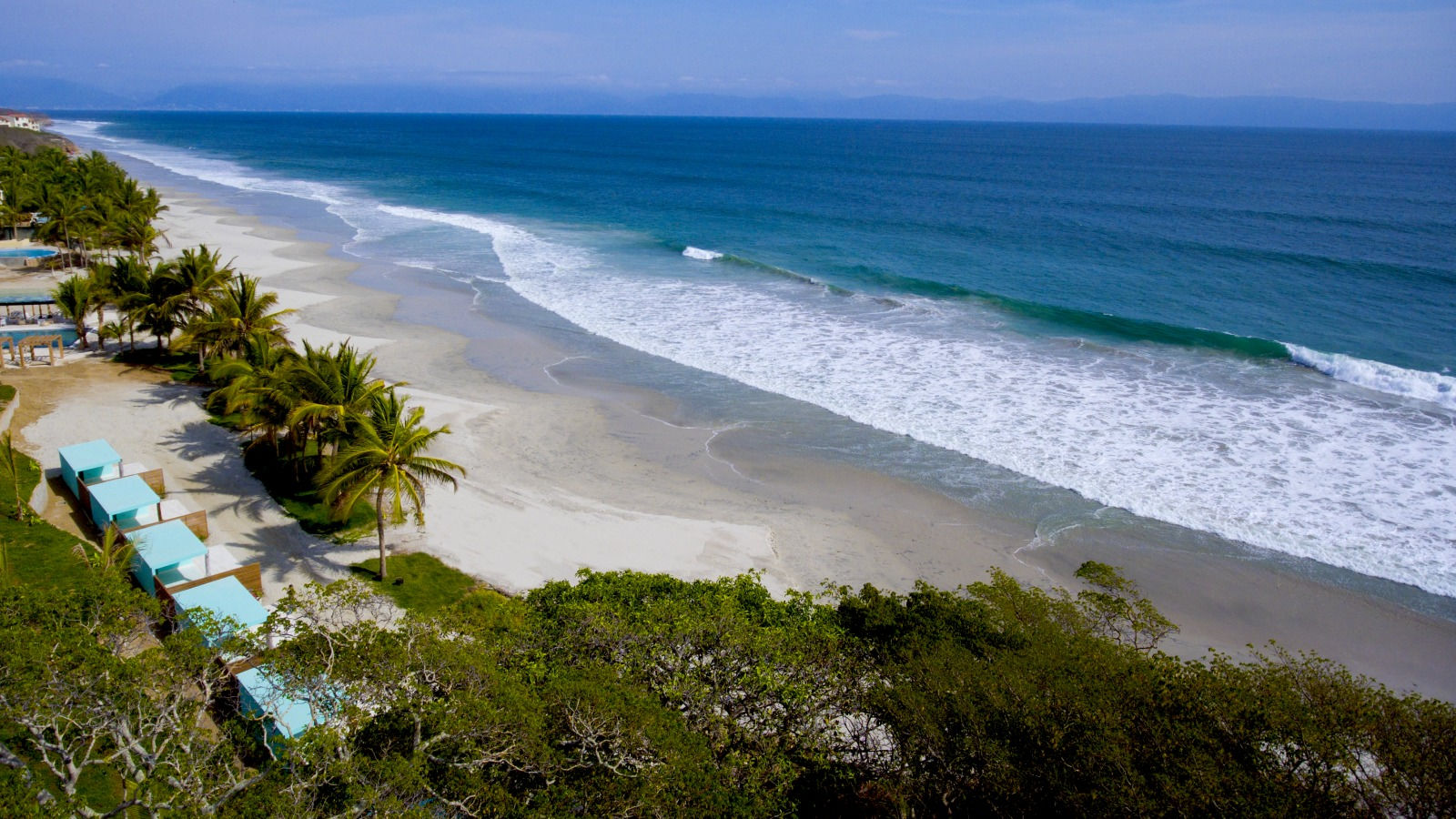 MESA1
Privately situated as an island in a water feature, MESA1 is exclusively available via reservation for up to 18 of your nearest and dearest. Indulge in a seven-course tasting menu by a personal chef who will design the perfect epicurean journey.
Living Room
Meet, greet, flirt and play in the Living Room. Sip a Mexican margarita, a vintage Caribbean rum or a sparkling champagne as you lose yourself in chill vibes and hot beats, from progressive house to scintillating live DJ mixes. Tantalize your taste buds with chips, salsa and guacamole, or fill up on fabulous finger foods.

After sunset, the lights go down and the music goes up. Gather in lounge booths with divan sofas, or get cozy on the sun-soaked terrace with magnificent ocean views. Play specially designed board games for hours of retro fun.